The Dental Office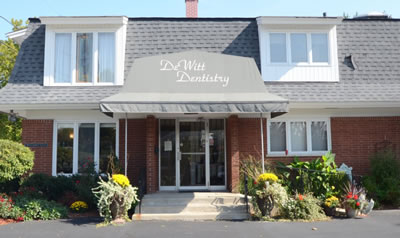 This page provides you with practical information about our practice. It includes descriptions of our office location, including a map and directions, hours, appointment scheduling, insurance acceptance and billing policies.
Elmhurst, IL Family Dentist
DeWitt Dentistry
118 East Vallette Street
Elmhurst, IL 60126
(630) 279-2121
Monday: 07:00 AM – 06:00 PM
Tuesday: 07:00 AM – 06:00 PM
Wednesday: closed
Thursday: 08:00 AM – 12:00 PM
Friday: 07:00 AM – 01:00 PM
Saturday: 07:00 AM – 01:00 PM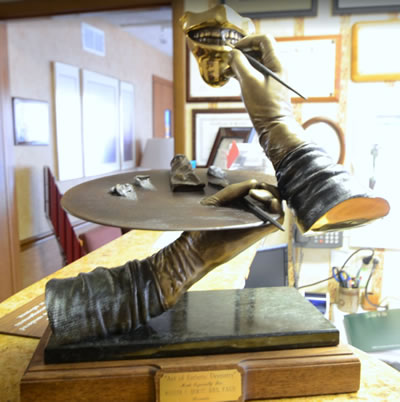 Click here for door to door driving directions
Appointments
We know you have many choices when choosing a Dentist in Elmhurst, IL so we have made requesting an appointment a simple process via our Web site. If, for any reason you cannot keep a scheduled appointment, or will be delayed, please call us as soon as possible.
Insurance and Billing
We accept most traditional insurance plans, P.O.S. plans and Delta Dental Premier. Please call or Email us for information specific to your insurance company and plan.
Payment Options
We accept checks, cash or credit cards. We also offer a flexible payment plan. Please see our Financial Coordinator for details. We are happy to file insurance for your reimbursement as long as you are free to choose your own dentist.
Financing Options
CareCredit is here to help you pay for treatments and procedures your insurance doesn't cover. We offer No Interest* financing or low minimum monthly payment options so you can get what you want,
when you want it. You can even use CareCredit for your family and favorite pet.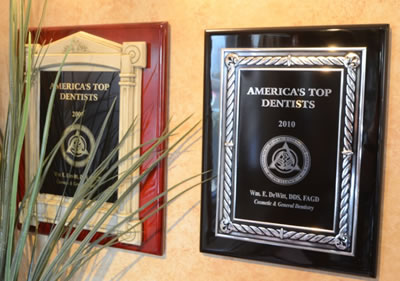 With three simple steps, including an instant approval process, it's easy to apply for CareCredit. After you're approved, you're free to use CareCredit for the services you choose including
LASIK, veterinary, dentistry, cosmetic, hearing aids and more.
CareCredit is endorsed by some of the most credible organizations specific to each healthcare profession we support. CareCredit is a GE Money Company. For over 20 years, Care Credit has been helping over five million cardholders get the healthcare treatments they want and need.
Facilities, Equipment and Infection Control
State of the Art Dental Equipment:
Digital X-rays—Patient exposure to radiation is reduced, no processing or developing time, images can be magnified 300x
their normal size to reveal hidden problems, correct contrast,
enhance diagnosis and give patients a better understanding of treatment.
Intraoral Camera—Digital camera allows for simplified patient education allowing the patient to see inside their mouth and see what the clinician sees.
DIAGNOdent—painless laser cavity detector
X-RITE Shadevision System—Cordless, hand held device that uses precision optical measurement technology to ensure accurate color assessment allowing our office to create the most natural-looking esthetic restorations available.
Piezo Ultrasonic Scaler—Antimicrobial therapy using water and ultrasonic technology to help remove even the toughest calculus and stain. The unique scaler tip designs make access easier, more efficient, and less damaging to the tissue. It is an especially important tool in the management of periodontal disease.
Prophy-Jet—Air polishing system which uses air, water, and sodium bicarbonate powder as a slurry to remove surface stain, plaque and soft debris while simultaneously polishing tooth surfaces.
Tri-Plex Correctors—Invisible orthodontic appliance
Rembrandt Sapphire Whitening System—Plasma Arc Light Technology is a fast and painfree system that allows tooth colored fillings to cure in 3-5 seconds and dual-arch bleaching to be completed in 60 minutes.
Office Facilities/Amenities:
Friendly, Caring, Attentive Team—to insure that your every comfort is handled just the way you please
Refreshments—Inlcuding water, hot chocolate and fresh brewed coffees and teas
Large Selection of Magazines & Books—Including mens, womens, and childrens genres for your reading pleasure
Family & Child Friendly Environment—We have childrens books, toys, coloring books, and programming available for children. We are also happy to provide supervision for children while parents are having procedures done. Just be sure to call our office to make arrangements in advance.
Warm & Moist Towelettes—For facial touch-ups after dental treatment
Patient Care Kit–We provide a hygiene kit for home use to every patient after their cleaning appointment. The complimentary kit includes a toothbrush, dental floss, and toothpaste.
Large Flat Screen Televisions—In the operatories to display digital x-rays and for your entertainment enjoyment.
Headphones—Available for use during procedures to cancel out sounds during a procedure.
Casey-The Smile Channel—Multimedia system featuring full-motion video, computer animations, and presentations so you can fully understand and visualize the dental treatment that is available.
Infection Control: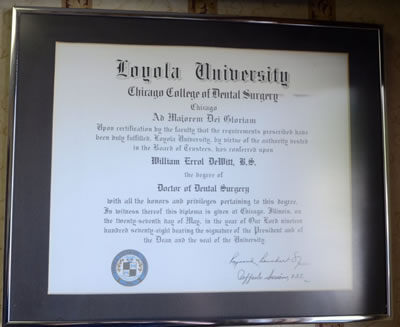 Infection control and universal precautions protect patients and staff alike. At DeWitt Dentistry our entire staff is trained in infection control and we follow the procedures required by the American Dental Association (ADA), the Occupational Safety & Health Administration (OSHA), the Environmental Protection Agency (EPA), and the Centers for Disease Control (CDC). These measures include:
Use of Gloves, face masks and protective eye wear (all gloves are made of non-latex material)
Disinfectant Hand Soap & Alcohol based hand sanitizer in every room
Chemical Disinfection of countertops and all surfaces
Sterilization of all equipment and instruments before every use by autoclave
Use of disposable materials whenever possible
Disposable barriers
Self contained water systems
We sterilize all reusable equipment, including all instruments and dental handpieces after each and every use. We use an autoclave which kills bacteria by a combination of high heat, steam and pressure. We use chemical disinfection to spray down all surfaces in the operatories, waiting room and reception room. We also use disposable barriers on many of the other surfaces that are harder to reach such as light switches.